Houseboats that depart from Hamamatsu-cho,Tokyo and provide great food. All houseboats are equipped with hori-gotatsu style seating and a sky-deck.
Why don't you enjoy a party on a "Nawayasu" houseboat, which sail from Hamamatsu-cho, Tokyo! It would be a unique experience to enjoy a firework show or go flower viewing on a houseboat. Nawayasu's houseboats have hori-gotatsu style seating with ample leg space for taller customers, and also with a sky-deck. "Nawayasu" houseboats also boast great food.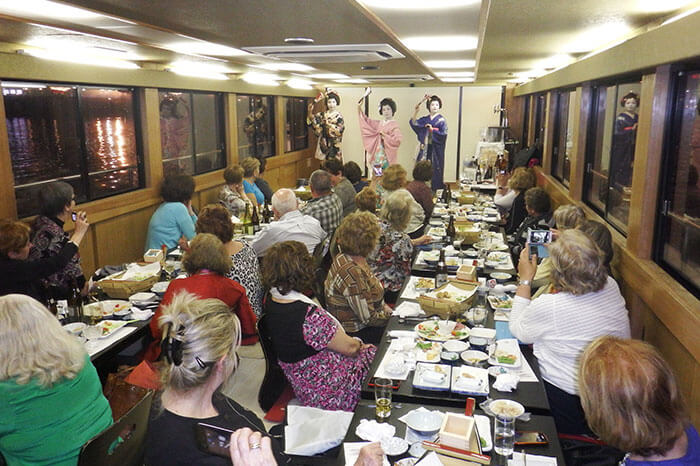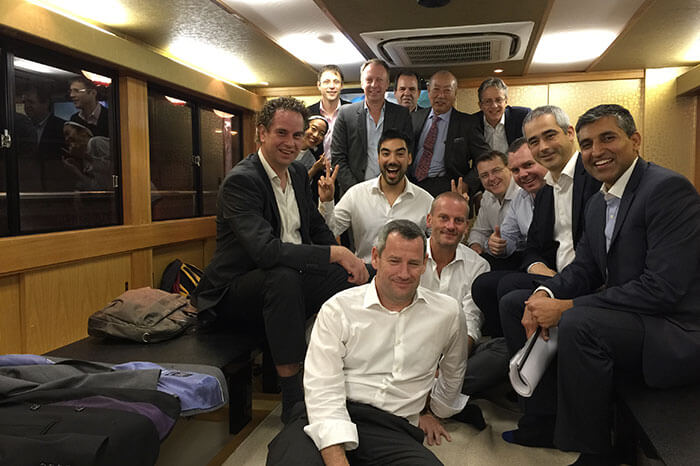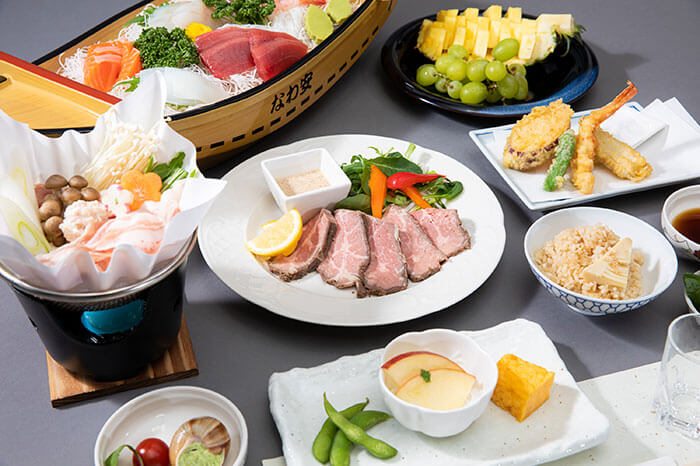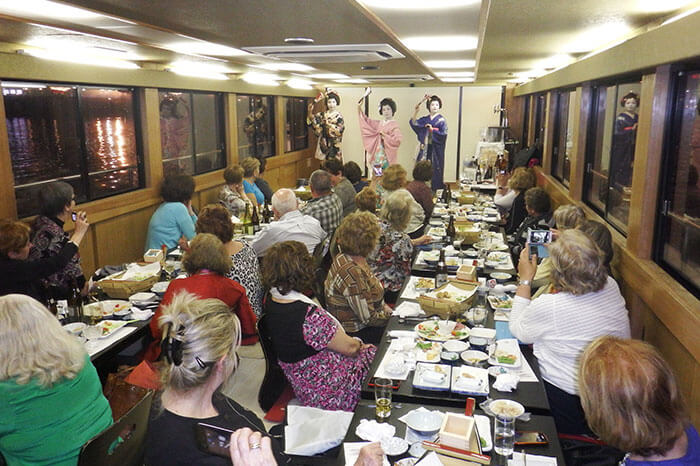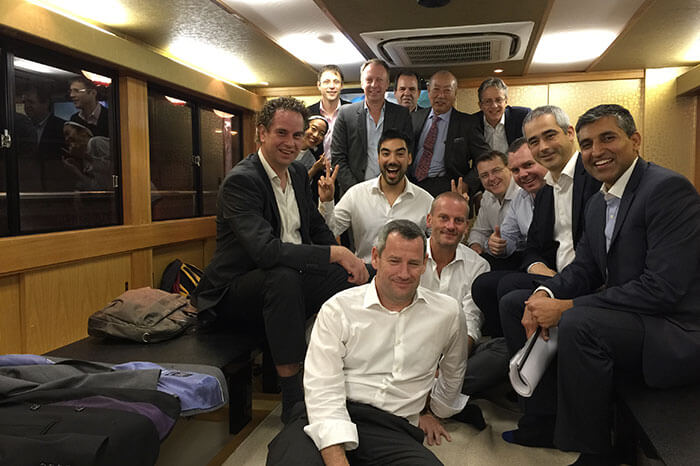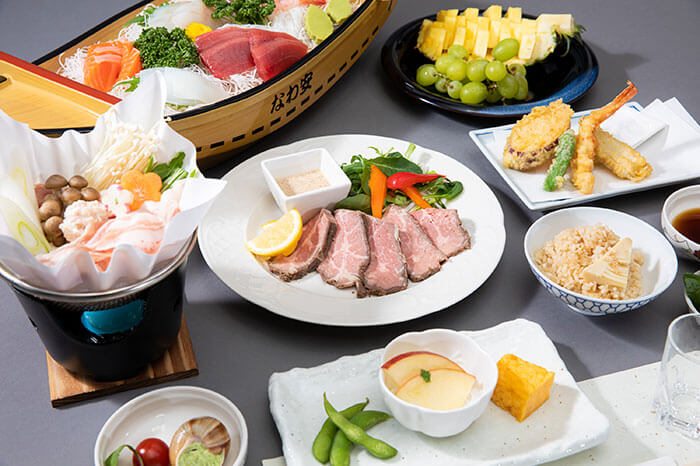 Faclities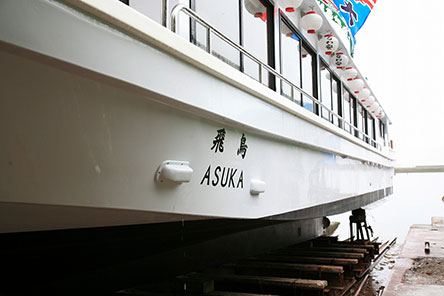 Fin stabilizer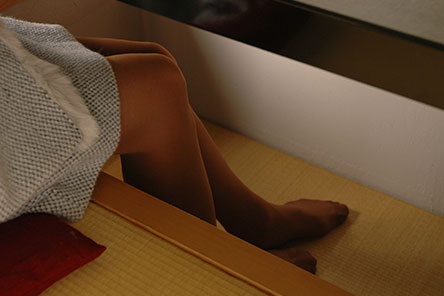 A sunken kotatsu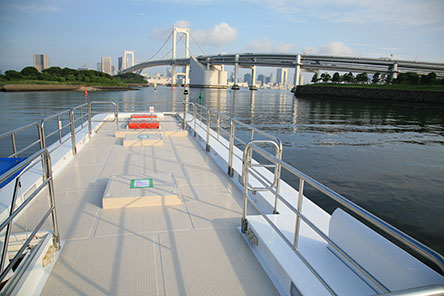 Observation deck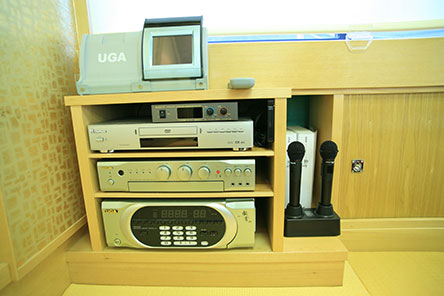 Karaoke
Course dishes
Enjoy carefully selected seasonal ingredients and fresh Japanese ingredients.
"Nawayasu" is a yakatabune that prides itself on its cuisine. We want you to enjoy the best cuisine on the Yakatabune, so we use the freshest seasonal ingredients and offer dishes that will satisfy our customers.
We offer various cooking courses according to your budget. Enjoy our signature dishes.
百寿Kaiseki cuisine "Hyakuju"
11,000 yen
(tax-included)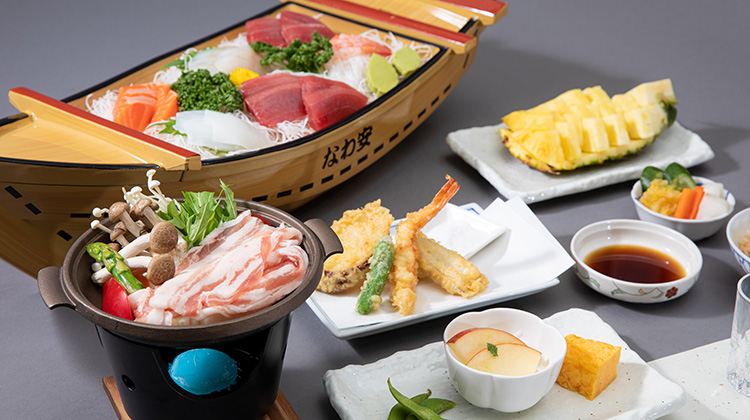 Kaiseki "Hyakuju" course is a basic course where you can enjoy freshly fried Edomae tempura and fresh sashimi from Tsukiji fish market.
menu
Appetizer: Assortment of seafood and seasonal ingredients
Otsukuri: Fresh sashimi procured from Tsukiji (individual serving)
Seasonal Ingredients: Nabemono in winter, grilled meat and seasonal vegetables in summer
Fried food: Tempura (conger eel, squid, shrimp, squid, seasonal vegetables, etc.)
Meal: Rice
Pickles: Oshinko
Dessert: Seasonal fruit
萬寿Kaiseki cuisine "Manju"
19,800 yen
(tax-included)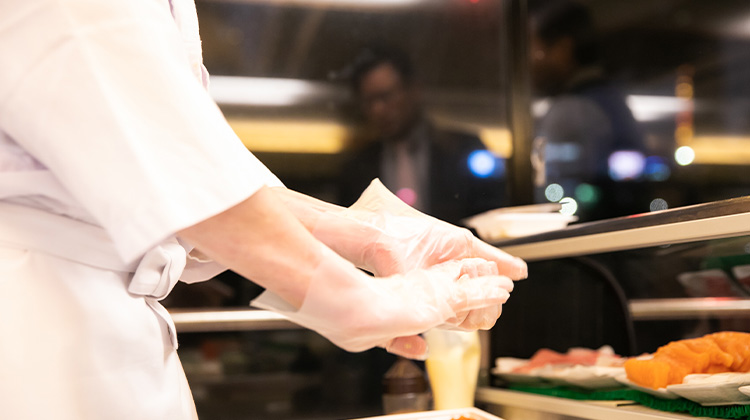 Kaiseki "Manju" course is a luxurious cooking course where you can enjoy exquisite high-class Edomae sushi prepared in front of you by a sushi chef.
menu
Appetizer1: Assortment of seafood and seasonal ingredients
Appetizer2: Basil-flavored Sanriku seaweed from Iwate
Seasonal food: Nabemono in winter, grilled meat and seasonal vegetables in summer
Deep-fried food: Special Edo-style tempura (conger eel, squid, shrimp, squid, seasonal vegetables, etc.)
Meals: High-class Edomae nigiri sushi (*Enjoy sushi being made in front of you.)
Bowl: Soup
Pickles: Oshinko
Dessert: Seasonal fruit
View
It takes two hours and a half, deparing from easily accessible wharfs, including Hamamatsu-cho, Kanasugi-bridge, Harumi, Odaiba Palette Town and Echuujima, and sailing to Odaiba Kaihin Park with a nice view of the Rainbow Bridge. Depending on the season we will provide you with such courses as a flower-viewing course, firework course and Sumida River cruising course.
(Depending on the weather or captain's decision the course may be changed.)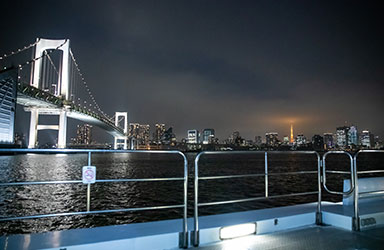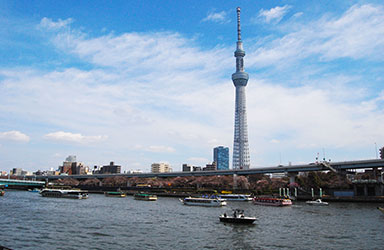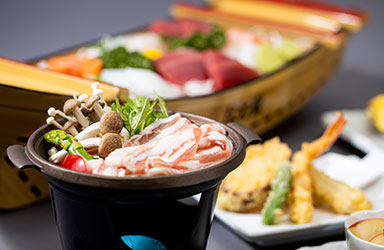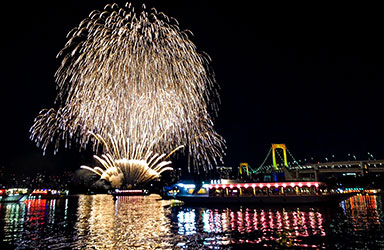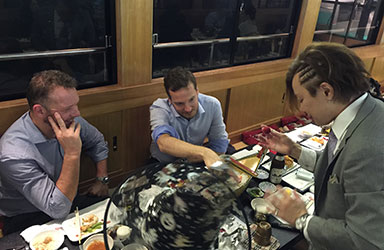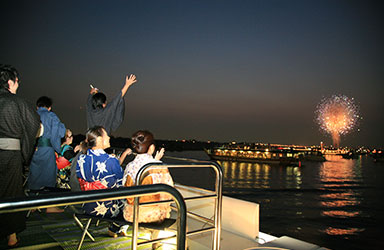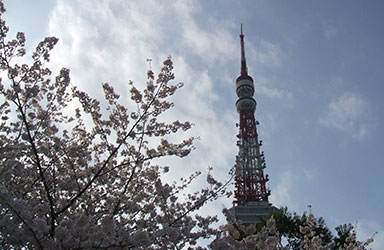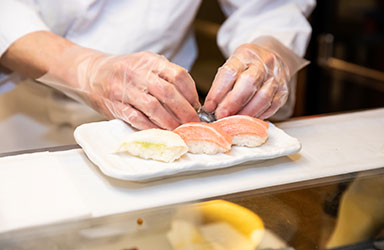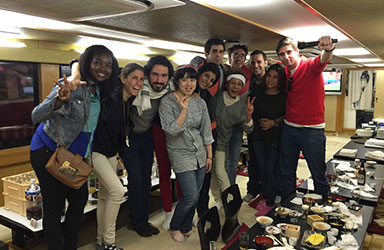 FAQ
Are all houseboats chartered? How many passengers can they accommodate?
Basically all Nawayasu boats are chartered; therefore, we accept reservations for a minimum of 15 passengers. However, depending on the season we can offer a shared boat. Please contact us with any inquiries you may have.
How many days before should we make a reservation?
If there is a vacancy, we can accept a reservation on the previous day. For an immediate reservation, please call us first.
Does a houseboat roll?
We can't say that a boat won't roll at all since it is a boat on the sea, however, our boats are equipped with a rolling-prevention machine, and we receive lots of favorable comments about it.
Do you have a karaoke set in the houseboats?
Boats are equipped with the latest net karaoke and you can select songs on the screen of the net terminal equipment instead of using karaoke song books. A DVD player is also equipped, so you can bring in your favorite DVDs.
Can we bring in food and drink?
Yes, it's possible. Please bring in as much of your favorite food and drink as you like.
Is there any possibility of the cruise being cancelled?
Yes. It is impossible to depart for cruising on a typhoon day and a day with high waves. In those cases all expenses will be refunded.
How about a cost for a child?
A child under 10 years old is charged a half of the adult cost.
Is there any other charge except course fees?
Those who get on board at wharfs besides Hamamatsu-cho, will have to pay a wharf charge, and a bank remittance fee will be needed if you remit the fee through a bank.
Cancellation charge?
We charge cancellation fees as follows.
Within 20 days———30%
Within 10 days———50%
Previous day and on the day —- 100%
Can I use a credit card?
It is possible to use it.

LOCATIONS
1-3-1 Shiba, Minato-ku, Tokyo 105-0014
TEL:+81-3-3451-1379
(10AM – 10PM/JPN TIME)
Access
5 minutes walk from Hamamatsu-cho Station. (JR Lines, Ginza Line and Asakusa Line)
5 minutes walk from Daimon Station. (Asakusa Line and Oedo Line)
5 minutes walk from Shibakoen Station. (Mita Line)